Daphne Bridgerton Inspired Dainty Jewelry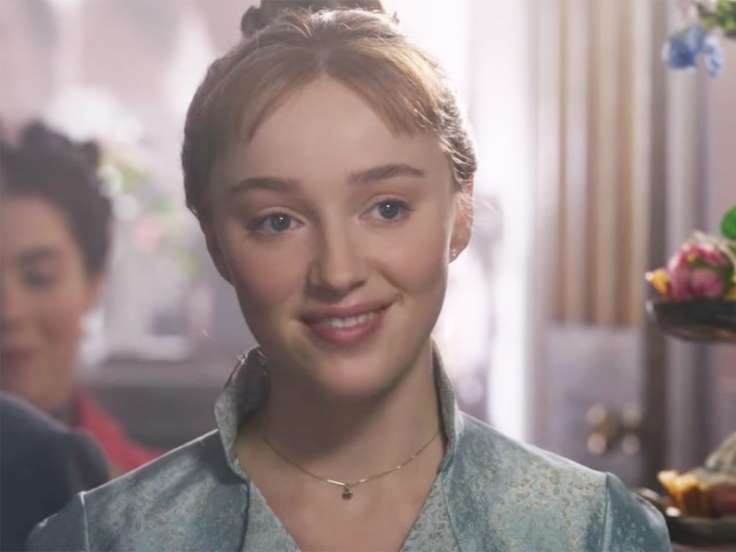 "This season's incomparable, a diamond of the first water:"
In the most popular series on Netflix right now, Bridgerton, its star Phoebe Dynevor, quickly became known for her dainty and minimal jewelry layering style.
The show takes place during the Regency Era, where the fashion and jewelry was known for its simpler, less complicated style. Women began to wear dresses with scooped necklines and little jewelry, if at all. Dainty earrings and pieces were worn during casual events, while more elaborate and bigger pieces were reserved for important and formal events.
After watching Bridgerton nontop, I am confident in my ability to share a few dainty jewelry items that live up to Daphne's dreamy, simple, and subtle aesthetic.
A delicate chain and simple hanging charm grace her collar bone, making it perfect with the open neckline. To create this look, we have got you covered with three of our diamond necklaces. To sit elegantly between your collar bones, 14 inches is a perfect choker necklace length for most; however, 16 inches might fit better for some.
Our first look to achieve the Daphne Bridgerton style is the Three Stone Diamond Necklace. Shimmering and dainty, its full-cut diamonds would make it grande my dear.
Our second look is the modern classic Solitaire Diamond Necklace that can also be worn as a choker with an adjustable length from 14 to 16 inches. Simple, delicate, and sophisticated. This necklace is the perfect way to accent any occasion. We think Dahpne would approve.
Lastly, we cannot forget to mention our Mystique Pear Diamond pendant necklace. Embraced for its teardrop shape, the pear diamond is delicate, strong, and poised, just like Daphne Bridgerton. Choose among three different chain styles: Rolo, Box, and Cuban; all adjustable from 14 to 16 inches.
Quite ravishing my darling.
Yours Truly,
Lady Whistledown