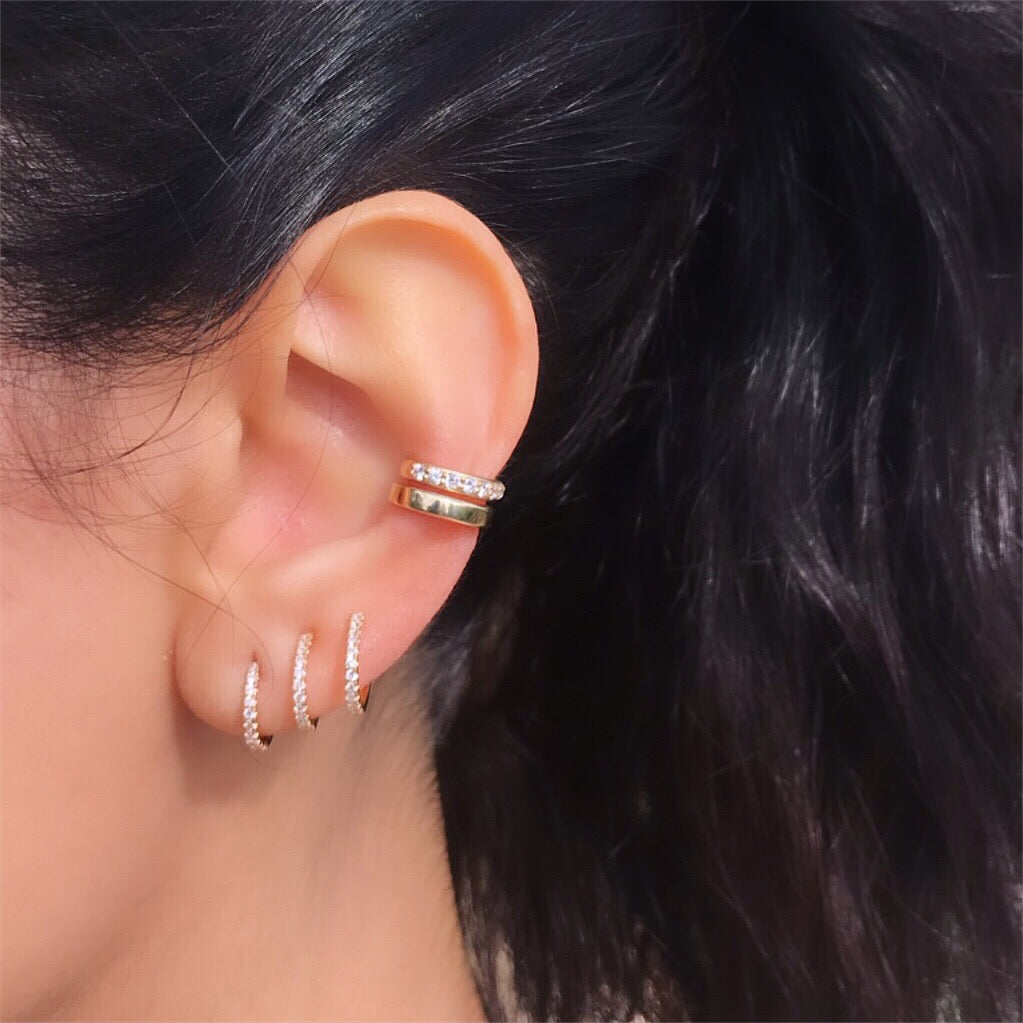 If you're wondering how this blog post came to be about, it all started when I walked into our Downtown, Los Angeles office wearing my hair pulled back to expose my new Triple Diamond Hoop Cuff Earrings. My brother instantly noticed and asked, "When did you get all those ear piercings?" That is when I knew that my intention behind creating this earring was loud and clear. I had successfully executed my mission: designing an earring that gives an appearance of an ear cuff with three separate diamond hoops and no additional piercings required. 
Truth be told, I made this earring purely out of selfish reasons many seemed to relate to: 1) I can't decide if I should get more piercings or not and 2) I want to wear earrings before I even have the piercings to wear them.
The earring is composed of 14 karat gold and full-cut white diamonds. It sits comfortably at the top and/or base of your earlobe. You may gently press the ear cuff to slightly adjust for a perfect fit. 
I consider this earring to be a must-have and essential addition to any woman's jewelry collection, and therefore, have given it a direct-to-consumer price. Expect to see more variations of it coming soon.