Wear Handcrafted Memorial Jewelry to Keep Your Loved Ones Close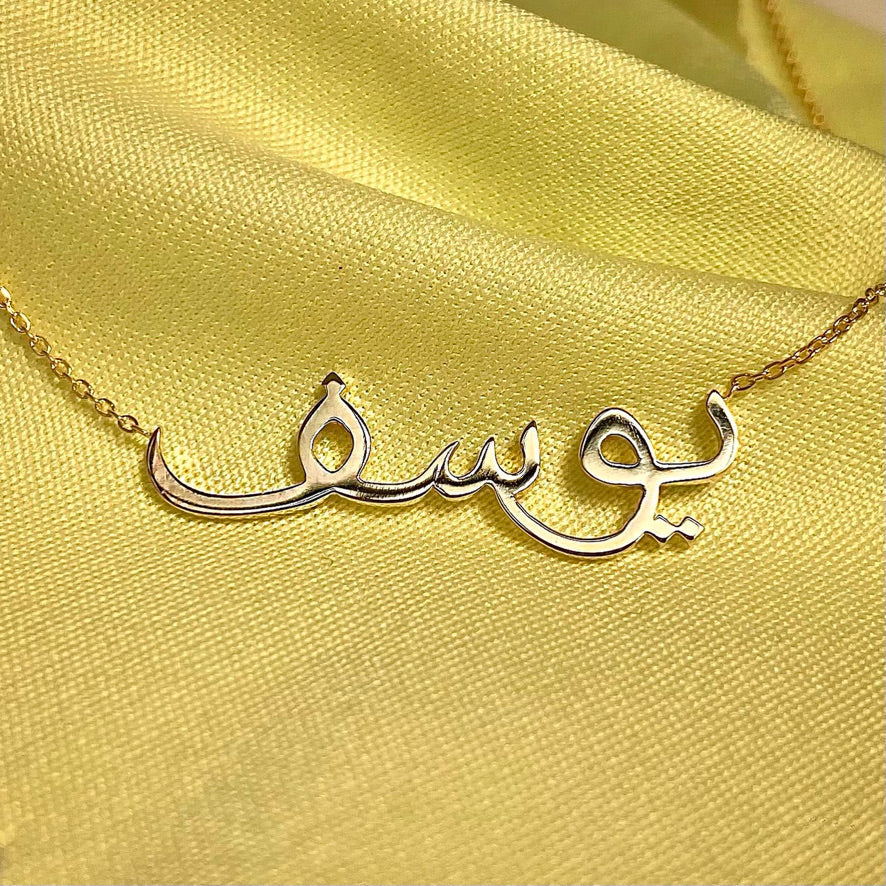 Every day, someone in the world loses a loved one. It is an emotional and devastating moment in our lives to lose someone we love. To honor and cherish their memory, we can wear memorial jewelry to keep them close to our heart. 
I want to share an example of a handcrafted memorial jewelry item I had recently created for a client of mine. Her brother had passed away and she wanted a solid 14 karat gold necklace with his name ("Yusuf" handwritten in Arabic) that she could wear all the time. The Arabic name necklace, in this instance, acts as a memorial piece that is worn with pride to remember a loved one. 
Memorial jewelry is a great way to keep alive the memory of your loved one and can be comforting as you can take it with you everywhere you go. The sentimentality of the piece will always soothe you when you are going through the ups and downs of grieving.