World's Most Expensive Straw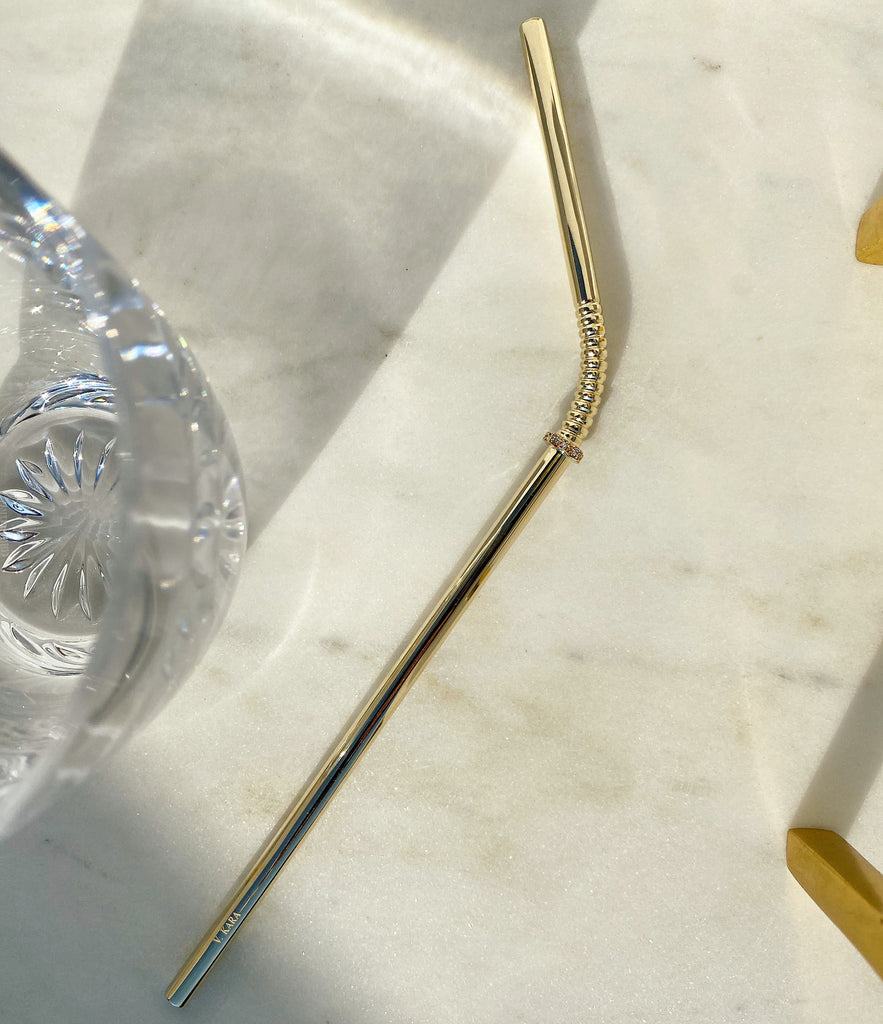 Sippin' pretty! Our eco-friendly customer, who was sick of drinking from soggy straws, brought in his old gold straw to melt and inquired if we can make him a newer and better one. My excitement level went through the roof. This was one difficult, yet interesting custom project we pulled off well!
Just under eight inches, this custom straw was casted and handcrafted from nine different solid 14 karat yellow gold pieces and detailed with full-cut white diamonds on our signature Fortress Peak halo design. 
His previous straw was a plain six inch tall cylinder, and poorly constructed. Our customer was under the impression that his initial straw was also composed of 14 karat gold; however, our handheld XRF detected it to be of 12 karat gold. It's so important to go by a fine jewelry designer who's credible and that you can trust. If you are unsure, you may always get your purchased item verified by a precious metals dealer.